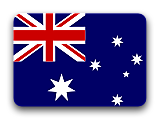 ---
Trademark Registration in Australia
Our licensed Trademark Attorneys in Australia will handle your trademark request, check all formalities, and then file with the IP Australia Department of Industry. You will receive confirmation of filing and a copy of the filling request. We will contact you immediately if any subsequent office actions require additional information, or if there are any opposition in Australia against your application.
After the formal examination at the IP Australia Department of Industry the trademark will be published for opposition to allow third parties to oppose if they believe that the mark infringes on their brands. The opposition period in IP Australia Department of Industry is 2 months after publication. You will receive status updates as soon as your mark is published, and any actions the will take if oppositions are received.
If no oppositions arise and your trademark is formally approved, you can expect registration 7 to 24 months.
As Australia is a member of the Paris Convention, you can claim the priority of your filing in any other filing in national trademark offices of countries that are part of the Paris Convention.